Nov
08
2018
Ukrainian President Petro Poroshenko lashed out at the Ukrainian Orthodox Church of Moscow Patriarchate, telling it to "go home" in fiery comments, which the Church dismissed as "absurd" and unconstitutional.
"Is it normal when the Kremlin urgently gathers the Security Council, presided over by Putin, with the only issue on the table: How to protect the Russian Orthodox Church in Ukraine?" Poroshenko said on Tuesday. He added that "your church, your troops, your armaments" have no business in Ukraine, and urged them to "go home, back to Russia."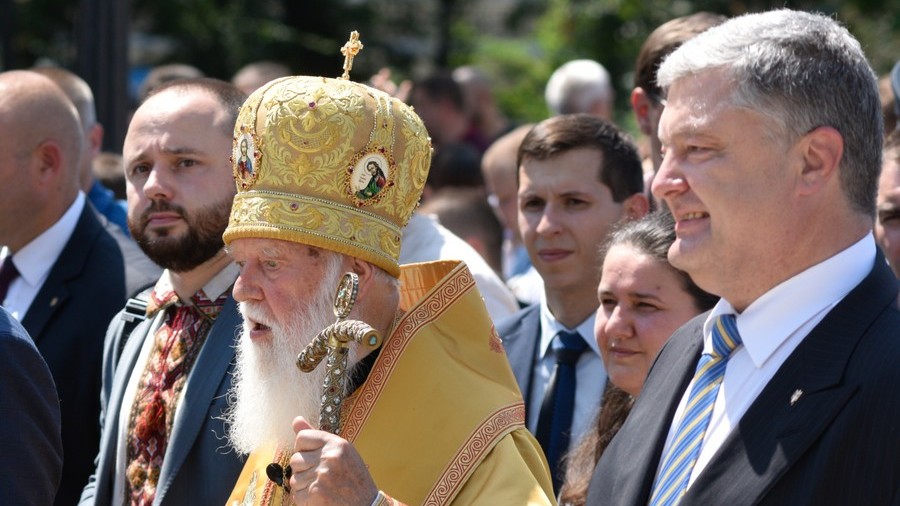 "Ukraine waited for it for the long 1030 years straight after the baptism," he claimed. The 988 baptism of land, which was back then called Rus', led to the creation of the Russian Metropolis which later evolved into the Patriarchate, while the very term 'Ukraine' did not exist back then.
The canonical Ukrainian Orthodox Church, however, has already refused to take part in such a "unification" gathering. Ukraine hosts three Orthodox Churches, yet only one of them – the Ukrainian Orthodox Church of the Moscow Patriarchate – is recognized by other Churches.