Trump cancels planned meeting with Putin at G20 over Russia-Ukraine flare up
Nov
29
2018
US President Donald Trump has cancelled a scheduled meeting with Russian President Vladimir Putin which was due to take place at the G20 Summit in Buenos Aires on Saturday.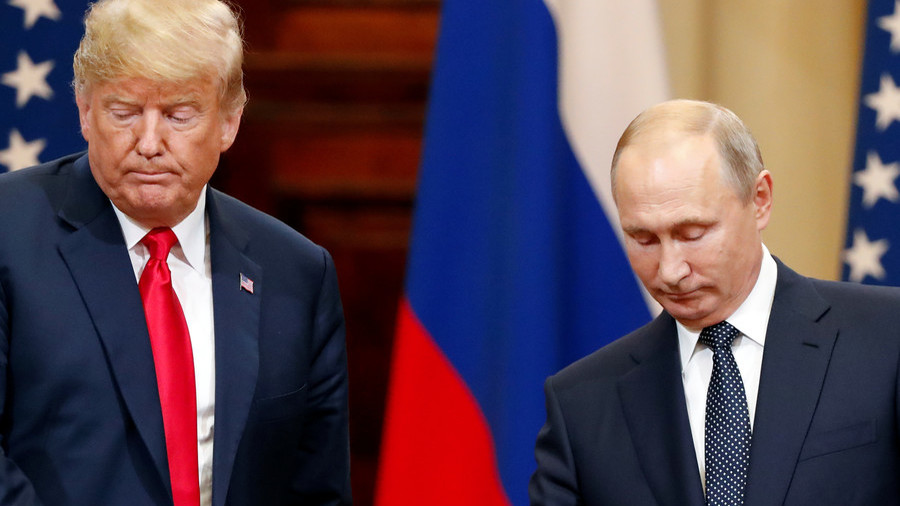 Trump had previously cast doubt over whether the meeting would take place, telling the Washington Post on Wednesday that "maybe" he would cancel the tete-a-tete, citing the recent confrontation between Russian and Ukrainian military vessels in the Kerch Strait.
Three Ukrainian Navy vessels were apprehended by Russia trying to cross between the Black Sea and the Azov Sea on Sunday. While Kiev said it had informed Russia of the crossing, Moscow said it had not received notification.
Leaving the White House for Argentina on Thursday, Trump told reporters he "probably" would meet with Putin at the summit, but said he would make a decision after receiving a briefing on the plane.
Shortly after, Trump tweeted that "it would be best for all parties concerned" to cancel the meeting with Putin "based on the fact that the ships and sailors have not been returned to Ukraine."
Just three days before the pair met in Helsinki in July, Special Counsel Robert Mueller, who is investigating alleged "collusion" between Trump and Russia announced grand jury indictments against 12 Russian military officials for their alleged roles in interfering in US domestic politics. That move prompted White House officials to suggest Mueller was trying to derail the Helsinki meeting.
Trump cancels planned meeting with Putin at G20 over Russia-Ukraine flare up
There are no published comments.